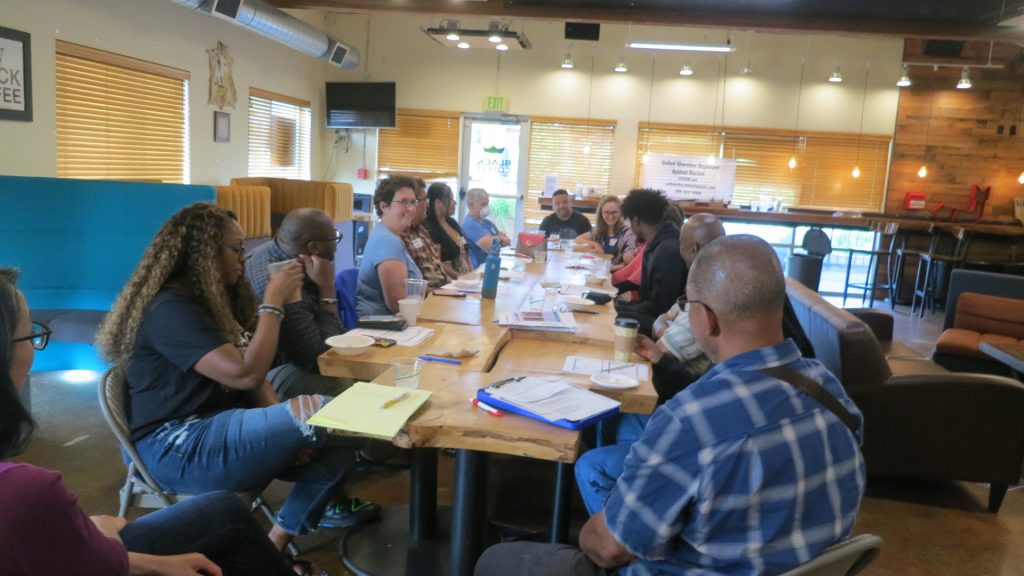 The Why
Neighbors in Shoreline, as in communities across the country, are isolated because of Covid-19, divided by ideologies and separated by racial and ethnic identities.
But it's possible to create a community where we can all come together around what's in everyone's best interests: a just and equitable future for all of us. We do that by creating authentic connection with each other.
Authentic connection is born of respectful, active listening to each other with the intent to learn and understand.
We're creating a community where everyone's voice is heard, and where we work together for a just and equitable future for all of us.

Goals:
create a communal environment in which we listen respectfully and share authentically
create genuine connections with people with different backgrounds and viewpoints

The How
We come together as people from diverse backgrounds and viewpoints, to share a meal and to listen and learn from each other.
We do:
speak from our heart about our own experiences
listen respectfully to each other, with curiosity and an open mind
connect through our shared humanity
laugh and have fun!
We do NOT:
argue over politics
blame, shame, or accuse
try to convince others of our point of view
talk in generalities about groups of people
The end result of these conversations is neighbors who have come to understand each other and with that understanding, develop plans and find the courage to change our community for the benefit of all. These conversations are open to all neighbors who live or work in and around Shoreline. The only requirement is to agree to follow the guidelines. What people can and will do is limited only by their imagination. What can be certain, is that participants will come away with new found friends and a better understanding of people who live in Shoreline.
Interested in coming to the people's supper in Shoreine?
fill ou the form in the link and we will get back to you.https://docs.google.com/forms/d/e/1FAIpQLSe08HNWmGFD4SUYwWpS-Ps8sNk9vyd9G9jwBzXb_DFHZmMixg/viewform
https://thepeoplessupper.org/s/RacialJusticeGuidebook_UpdatedJuly2021.pdf